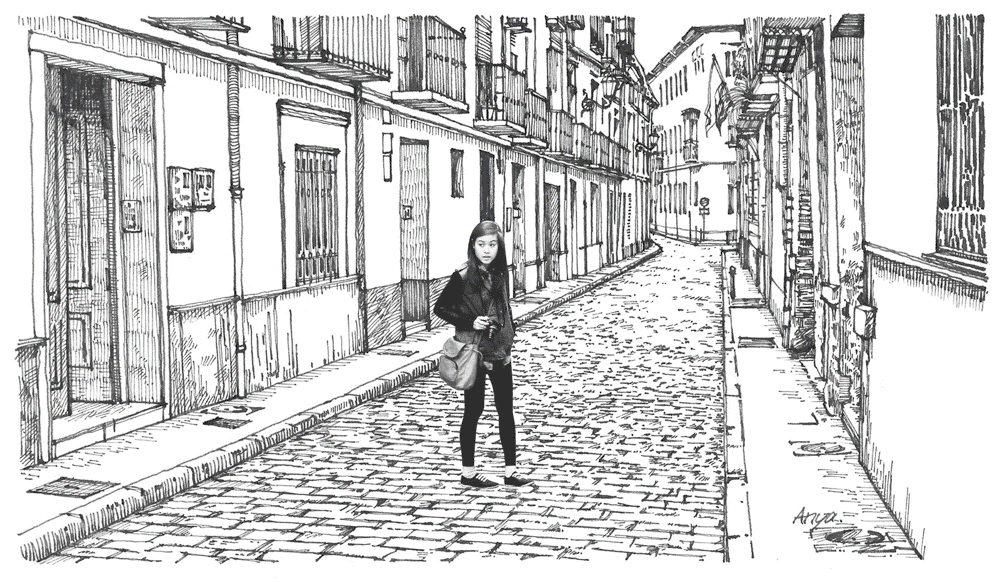 (A)RCHITECT / (M)AKER / DESIGNER / COMPOSER
Hi there! I used to have a super formal biography but now I think I should keep it informal and simple. 
I was born and raised in Bangkok; I studied Landscape Architecture in college; I was an intern at 3 architecture firms; I did not limit myself to only one discipline and put myself out of my comfort zone after my graduation; I took a furniture design course in Florence for 1 month; I did an internship for a fashion and creative company; I was an artist and was in an indie rock band for a while; I quitted the band; I was in search of who I was; I worked as a graphic/visual designer for an international company; I was in a band again (an electronic band) for almost 2 years; I did many things I've never done before; I quitted the band again (I know, I know); I am now gaining more exposure in the product design field.
I always ponder on how to utilise each object in an optimal way - to produce objects that will evolve along with ourselves. I am currently focusing on designing for a circular economy and researching on recycled materials, renewable energy and future materials. I strongly believe that design, technology and sustainability can be in sync. In the long run, design can be a powerful tool to create social impact and innovative solutions for a better society and a better world. So if we're on the same page then let's collaborate, shall we?
Royal College of Art - London, UK
The Florence Institute of Design International - Florence, Italy
Furniture Design (Short Course)
Faculty of Architecture, Chulalongkorn University - Bangkok, Thailand
BS in Landscape Architecture
Chulalongkorn University Demonstration School - Bangkok, Thailand
Ava Kahyasi Investments Pte Ltd - Singapore
Graphic Designer / Administrator (Part-Time)
January 2015 - September 2017
X0809 - Bangkok, Thailand
Composer, Songwriter, Musician, Singer, Art Director and Record Producer
Very Kind Invention - Bangkok, Thailand
October 2013 - January 2014
Playhound by Greyhound - Bangkok, Thailand
Assistant Graphic Designer
August 2013 - October 2013
Stu/D/O Architects - Bangkok, Thailand
Architect & Landscape Architect
Sanitas Studio - Bangkok, Thailand
November 2011 - December 2011
T.R.O.P. Terrains + Open Space - Bangkok, Thailand
anya.muangkote@network.rca.ac.uk